A party bus is definitely something you would be quite worried about. Whether for events such as birthday, Prom night or a wedding, or even for a night out with friends, a party bus rental can prove to be one of the excellent options you would find quite impressive.
However, when hiring the party bus rental in Toronto – there are a few basic FAQs that you need to focus on when picking the best options to ensure that you are getting what you are looking forward.
Do you need to clean up the party bus once it is back?
Except for wiping up any spills or any other extra mess, you need not clean anything on the party bus when it is back. You will need to remove the bottles and cans if any and the other food packets. Rest of the cleaning is handled by the service provider. In fact, the cleaning charges are included in the final bill that you will be charged.
Will you have charged for extra time that the vehicle is kept?
The Toronto party bus service providers ensue that you ae not charged extra for any of the services. The charges that you will have to incur would be exactly same as the regular hourly charges that you have agreed upon. The vehicles ae normally charged in 15-minute chunks, thus you will not be forced to pay for hours if you are late by just around 15 to 20 minutes.
What kind of drivers do you hire?
You can expect professional and well-trained drivers for most of the party bus rental service in Toronto. In fact, you can even reassure yourself whether the drivers and chauffeurs have a good etiquette. Asking for references or even the driving history of the chauffeurs can prove to be a good option in many cases.
Do you get any sort of insurance policy?
Most of the service providers offering party bus rental in Toronto ensure that they have an adequate option for insurance policies. You can get access to almost all the mandated insurance options for providing you access to a great degree of performance enhancements. You can also check out different permits and licenses that we are equipped with.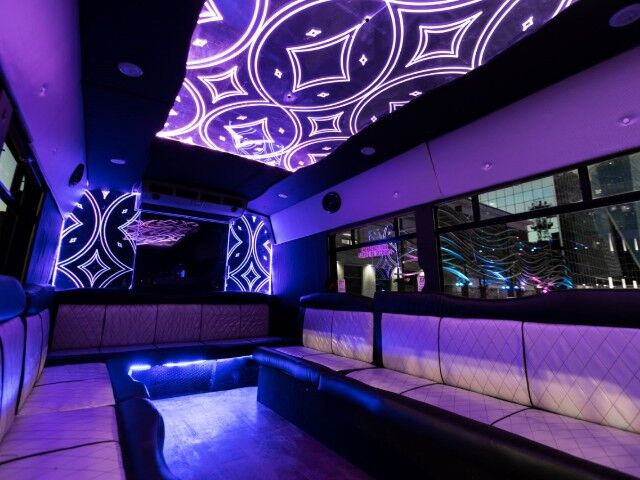 Can you contact the service provider in case of emergency?
The additional information should be available for your queries under most of the circumstances. In fact, you should ideally have an option for contacting the service provider in the case of most of the requirements you may have.
Well, that was all about a few questions that you should ask your party bus rental service provider before hiring the services for your needs and expectations. These questions and many other similar queries can help you get access to understanding the quality of service in a more effective and efficient manner.
Check out the service providers thoroughly and finalise your service as per your preferences. This will help you get access to an enhanced experience in finding the best options.