Want to immerse yourself into the best that the city has on offer while in Toronto? Nothing can beat your experience than hopping on to a Toronto party bus. It can be your one stop solution to help you party like a local. Hiring the right party bus in Toronto will be your best pick for discovering the best that the city has on offer and create memories that would last a lifetime. The city provides you access to a host of attractions that include hidden gems, vibrant neighbourhoods, and local hotspots.
Explore the diverse range of neighbourhoods
The vibrant neighbourhoods that the city has on offer can prove to be quite impressive. The Party Bus Toronto can be your best pick for unique atmosphere and local charm. You will find it truly promising options for enjoying a great option with the beating heart of these vibrant communities. You can check out the attractions such as Kensington Market, where local artists, musicians, and food vendors. The vibrant tapestry of sights, sounds, and flavours is what would further help you enjoy a promising environment.
Embrace the best culinary scene
The Toronto party bus would make it one of the most unique options for enjoying the best culinary scene in Toronto. If you want to party like a local, you are expected to eat like a local. You can enjoy the best delicacies that the city has on offer with respect to the international delicacies. The St Lawrence market is one of the most expressive options that you would find much unique. You can have access to a host of delicacies that include special treats right from fresh produce to artisanal treats.
Experience the best of nightlife
Toronto is the city known for the excellent delicacies and the perfect nightlife. You will have access to one of the most unique and vibrant nightlife scene. Right from trendy lounges to pulsating nightclubs, you would find Toronto offering you the best of everything. You can also enjoy best live music in a must enjoy manner. You may also enjoy the best possible experience in terms of hosting the excellent musicians who have gained a momentum for years.
Strike a connect with the local events
The vibrant arts and cultural experience that you stand to get access to in Toronto would be what would further make it a truly promising experience ever. It can be one of the most innovative experiences when it comes to connect and celebrate with the local community. It can be one of the most exciting options for enjoying the spirit of Toronto and its vibrant events.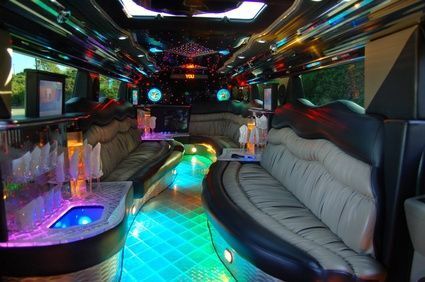 If you want to enjoy your life like a local, it is always advisable to opt for the best Toronto party bus experience. It will leave you with a host of advantages and an access to a host of unforgettable memories. Enjoy the best off culinary scene, the perfect vibrant nightlife and a host of other advantages would make it truly promising options ever.