Toronto is a bustling city, full of excitement and entertainment. If you're planning a special event or celebration, there's no better way to travel in style than by renting a limo bus. With the right preparation and planning, you can make the most of your limo bus experience and enjoy all that Toronto has to offer. Here are some tips to help you get the most out of your Toronto Party Bus:
Plan Ahead
The key to a successful limo bus experience is planning ahead. Start by researching Toronto limo bus rental companies in Toronto and compare their prices and services. Consider the size of your party and the type of event you're planning to ensure that you choose the right vehicle for your needs. Book your limo bus well in advance to avoid disappointment, especially during peak season.
Choose the Right Vehicle
Toronto Limo buses come in various sizes and styles, so choose the one that suits your event and party size. For example, a smaller party may opt for a stretch limo, while a larger group may prefer a party bus with more space to move around. Make sure to consider the amenities that come with the vehicle, such as entertainment systems, lighting, and refreshments.
Know Your Route
Before your event, discuss your planned route with your limo bus company. This ensures that your driver knows the best way to get to your destination and can avoid any traffic or construction delays. Your driver can also help you plan stops along the way, such as photo opportunities or sightseeing.
Bring Your Own Entertainment
While most limo buses come equipped with entertainment systems, bringing your own entertainment can make the ride even more enjoyable. Consider bringing your favourite music, movies, or games to play on the bus's entertainment system. Don't forget to bring chargers for your devices, so you can keep them powered up during the ride.
Dress for the Occasion
A limo bus ride is a special occasion, so dress appropriately. Consider the dress code for your event and make sure your clothing is comfortable for the ride. You may also want to bring an extra layer, as the temperature inside the bus can vary.
Don't Forget Refreshments
Most limo bus companies provide refreshments, but it's always a good idea to bring your own snacks and drinks. You can also discuss any special dietary requirements with your rental company to ensure that you have the right food and drink options.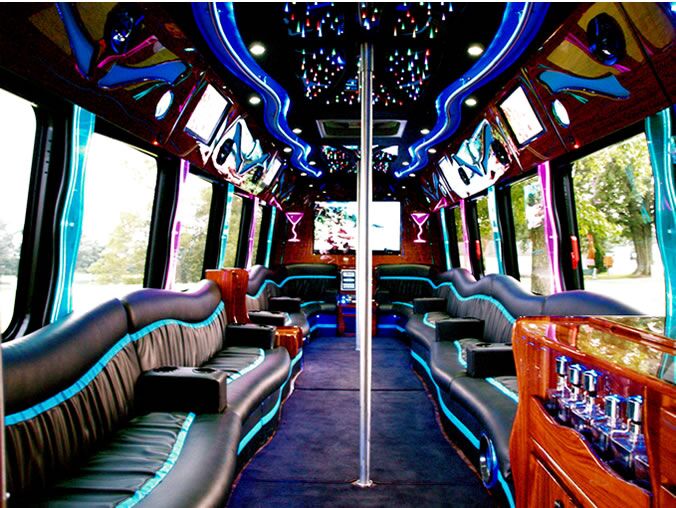 Have Fun and Be Safe
Above all, remember to have fun and be safe during your limo bus experience. Make sure to follow any rules or regulations set by your rental company and never drink and drive. Your driver is there to ensure your safety, so sit back, relax, and enjoy the ride.
In conclusion, a limo bus experience can be a memorable and enjoyable way to travel in Toronto. By following these tips, you can make the most of your rental and create unforgettable memories with your friends and family.